Bali Getaway 2014
The idyllic island of Bali in Indonesia has brought back 38 Porsche cars to driving in this island of the God.  With a slightly
different name than the previous year, Porsche Club Indonesia Bali Getaway 2014, brought 4 days, 3 nights unforgettable
moment to all participants. A grand total 56 participants signed up for the event and the cars that were driven include various
generations of the 911 , Cayenne, Cayman, Boxster, and Panamera. The event was started on the 14th of May 2014 until
17th of May 2014.
Here's a little highlight about this year Bali Getaway 2014,  Driving with a beautiful scenery and places in Bali from Nusa
Dua, Mandara Highway, Munduk, Bedugul, Singaraja, and Tanah Lot.
The journey started on the 14th of May 2014, all the participant arrived in Bali and went straight to Rimba Resort and
Hotel, Jimbaran. The first day was quite relaxed, they all have free time to spent at that day with their family, also some
of them find a way to drive around Bali.  A few of the members also joined up together to drive and also fueled up their
Porsche with Pertamax Racing, as one of our Sponsor.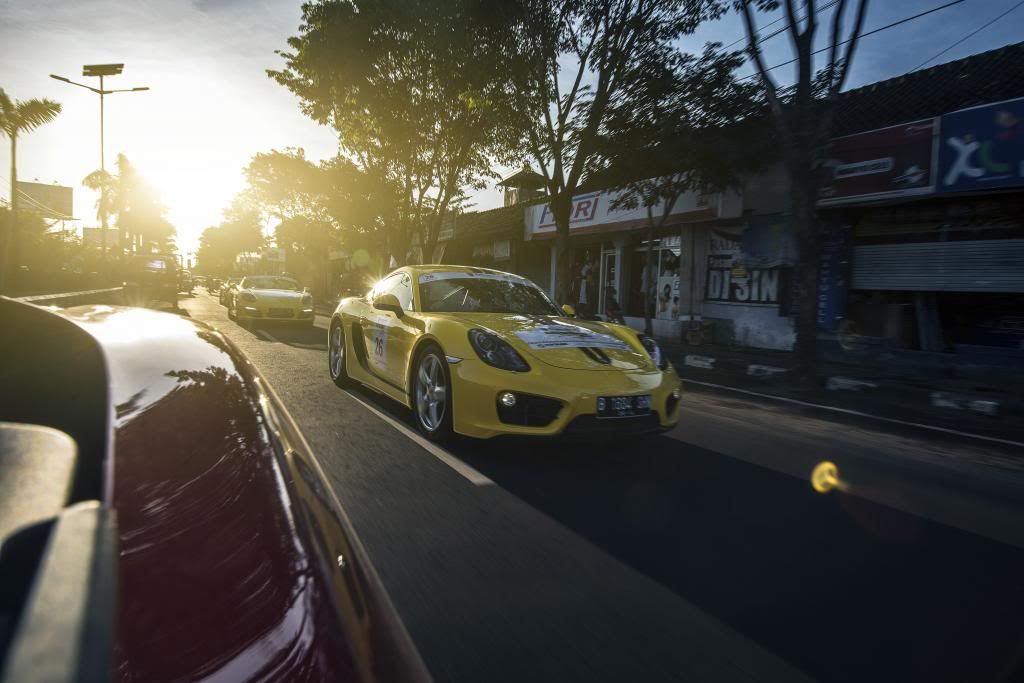 The next day, which is the main day event. All the participants from Jakarta, Surabaya, and Bali were gathered in the
main lobby of Rimba. The touring will be divided into 3 groups, which is Targa, Spyder, and Macan.
The drives kicked-off at Jimbaran and over the two days, participants were invited to explore the other beauty of Bali,
there was North Bali, which rarely visited by tourist. Cruising from Benoa to Nusa Lembongan also became new experience
for some participants. Beside the aim of this event was to allow members enjoy their cars and make new friends, Porsche
Club Indonesia also made sure that the less fortunate were not forgotten. Funds that has been collected before this Bali
Getaway 2014, was handed over to Desa Tangguwisia and Pura Nusa Lembongan .
All great things has to end some how. The Bali Getaway 2014 closing dinner was at Segara Asian Grill, They closed
the event by flying the wishing lantern. We're hoping that everybody was enjoying the Bali Getaway 2014 and hope
to see each other in the next event.
[top]